presse
Bundeskanzler Sebastian Kurz, Gerhard Zeiler, Alex Tapscott, Gernot Blümel, Richard David Precht uvm. am 4GAMECHANGERS-Tag des 4GAMECHANGERS-Festival am 19. April 2018
Der zweite Festival-Tag steht ganz im Zeichen der Gamechanger unserer Zeit. Themen wie "Disrupt the Disrupters", "Artificial Intelligence" oder "E-Mobility" werden diskutiert - u.a. mit:
Sebastian Kurz (Chancellor of Austria)

Gernot Blümel (Federal Minister for EU, Arts, Culture & Media)

Gerhard Zeiler (President Turner International)

Conrad Albert (Executive Board Member ProSiebenSat.1 Media)

Niki Lauda (Formel 1 Icon & Founder Laudamotion)

Steve Rogers (Chief Product Officer Trinity Mirror Digital)

Alex Tapscott ("Blockchain Revolution" Bestselling Author)

Markus Breitenecker (CEO ProSiebenSat.1 PULS 4)

Hermann Hauser (Venture Capitalist, Business Angel & Founder I.E.C.T.)

Richard David Precht (Philosopher & Author)

Corinna Milborn (Infodirector PULS 4)

Markus Kreisel (Founder & CEO Kreisel Electrics)

Stefan Sagmeister (Designer Sagmeister & Walsh, 2-times Grammy Award winner)

Stefan Pierer (CEO KTM Industries)

Aric Dromi (Futurologist & Digital Philosopher)

Wilfried Weitgasser (CEO & Chief Digital Officer Porsche Austria)

uvm.


Außerdem das musikalische Line-Up am 4GAMECHANGERS-Tag: Headliner Rea Garvey, Gregor Meyle, Camo & Krooked + Sara De Blue, Tagtraeumer, Simon Lewis, La Rochelle Band, Friedrich Kleinhapl, Gregor Glanz, Alliance d´ICI und Dj Mittone
Wien, 10. April 2018
Heiß diskutierte aktuelle Themen wie "Disrupt the disrupters", "Artifical Intelligence", "E-Mobility" und "design, arts and culture in times of digital transformation" finden am zweiten Festival-Tag in Form von Sessions, Panels und Keynotes mit Top-Speakern, Startups, Unternehmen, Interessensvertretern aus Wirtschaft, Industrie & Politik, Kunst & Kultur und Medien statt.

Der Vormittag des zweiten Tages setzt den Fokus der Panels darauf, welche Gefahren Social Media und die US Giganten wie Facebook, Google & Co bringen und was es für Maßnahmen in Europa braucht, um gegen die Größen aus dem Silicon Valley zu bestehen.

"Democracy 0.0: how social media endangers journalism and hacks democracy?" - Im ersten Panel diskutieren: Steve Rogers (Chief Product Officer Trinity Mirror Digital), Carl Miller (Author), Antonio Garcia Martinez (Author & Tech-Entrepreneur), Corinna Milborn (Political Scientist & Journalist PULS 4), Conrad Albert (Executive Board Member ProSieben Sat.1 Media), Jakob Augstein (Co-Owner Spiegelverlag, Journalist & Publisher).

"Convenience vs. privacy: how we sell out our power to facebook & others": Zu diesem Thema moderiert PULS 4 Infodirektorin Corinna Milborn und diskutiert mit Roger Hänni (Co-Founder & CEO Datum), Shermin Voshmgir (Founder BlockchainHub), Reggie Bradford (Senior Vice President Startup Ecosystem & Accelerator Oracle), Antonio Garcia Martinez (Author & Tech-Entrepreneur), Peter Bosek (Member of the Board for retail banking Erste Group Bank), Corera Gordon (BBC Security Correspondent).

"Disrupt the disruptors: how Europe must challenge the silicon valley giants": Für das Panel werden Markus Breitenecker (CEO ProSiebenSat.1 PULS 4), Plamen Russev (Serial Entrepreneur & Investor), Gerhard Zeiler (President Turner International), Gernot Blümel (Federal Minister for EU, Arts, Culture & Media) und Elisabeth Linder (Founder & CEO Conversational Century) zum Talk mit Corinna Milborn gebeten.

Den Nachmittag widmen wir der Frage: "Wird die Superintelligenz irgendwann dem Menschen so weit überlegen sein, dass sie uns "versehentlich" auslöscht?"
Das befürchteten bereits z.B. Persönlichkeiten wie Elon Musk, Stephen Hawking oder der Philosoph Nick Bostrom.

Die Panels drehen sich um Fragen wie "Wann ist die 'Künstliche Intelligenz' exponentiell intelligenter als der Mensch?", "Kann 'Künstliche Intelligenz' potenziell alle Probleme dieser Welt lösen", "Wird sie irgendwann den Menschen ablösen und demnach auslöschen?" und "Wie realistisch ist die Vorstellung den Menschen mit 'Künstlicher Intelligenz' zu vermischen und damit unsterblich zu machen"?.

Dazu treffen aufeinander: U.a. Jay Tuck (Journalist & Defense Expert), Natasha Vita-More (Chair Humanity+ & transhumanist philosopher), Robert Trappl (Head of the Austrian Research Institute for Artificial Intelligence), Lutz Kloke (Founder & CEO Cellbricks), Elisabetta Castiglione (CEO A1 Digital).

Hermann Hauser (Venture Capitalist, Business Angel & Founder I.E.C.T) hält eine Keynote zum Thema, sowie auch Ramshanker Krishnan (EMEA Leader Data and AI Microsoft).

Ebenso auf den Panels:
Jivka Ovtcharova (Engineering Scientist), Martina Mara (Robots Psychologist Ars Electronica Center), Alric Ofenheimer (Managing Partner Eisenberger & Herzog), Ramshanker Krishnan (EMEA Leader Data and AI Microsoft), Richard David Precht (Philosopher & Author), Tabitha Goldstaub (Co-Founder CognitionX), Nika Mahnic (Campaign against sex robots), Lea-Sophie Cramer (Founder & CEO Amorelie), Guile Lindroth (AI & Content Director Realbotix) uvm.

Highlight des Festivals: Die "4GAMECHANGERS-Awardshow" - Im Rahmen der Awardshow werden die größten und beeindruckendsten Gamechanger in den Kategorien "4Webstars", "4Startups", "4Music" und "4Gamechanger of the year" ausgezeichnet werden. Präsentiert werden die Kategorien von Bundeskanzler Sebastian Kurz, Florian Gschwandtner (CEO Runtastic), Hansi Hansmann (Investor & Business Angel) und Markus Breitenecker (CEO ProSiebenSat.1 PULS 4).

Wir möchten uns bei Erste Bank und A1 bedanken, die wir auch heuer wieder als Platinpartner vom 4GAMECHANGERS FESTIVAL 2018 präsentieren dürfen.

Das internationale Digitalfestival für Influencer, Rebels, Startups, Visionaries, Gamechangers & You - Das "4GAMECHANGERS Festival 2018" von 18. bis 20. April 2018 in der Marxhalle in Wien!

#4gc18 #4gamechangers #4startups #4future #puls4 #p7s1p4

Twitter: www.twitter.com/4Gamechanger
Facebook: www.facebook.com/4gamechangers
Instagram:www.instagram.com/4gamechangers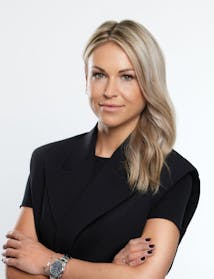 Ihr Kontakt
Cornelia Doma
Head of Communication
4GAMECHANGERS
ProSiebenSat.1 PULS 4